Downloads
Disclaimer
This program is distributed in the hope that it will be useful, but WITHOUT ANY WARRANTY; without even the implied warranty of MERCHANTABILITY or FITNESS FOR A PARTICULAR PURPOSE. See the GNU General Public License for more details.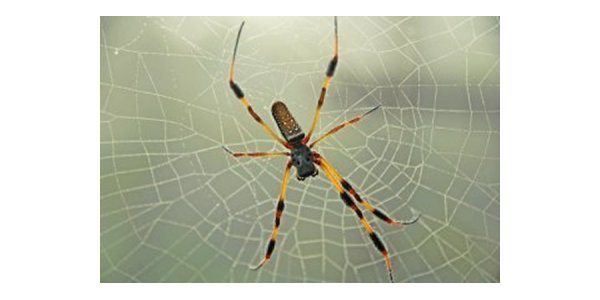 GoldenOrb
GoldenOrb is the newest release of ROOter and it has over 3000 changes from the MultiWeb code. There have been many bug fixes and improvements since the MultiWeb release.
Many of the features of GoldenOrg are described here in more detail.
Highlights
New theme for the Web GUI
4 meg routers have IPv6 removed for more memory space
An easy way to create a Guest Wifi
Better connection and reconnection methods
SMS has been greatly improved
Many, many bug fixes
A System Stop web page for a more graceful shut down than pulling the plug
More robust handling of commands sent to the modem with less chance of errors
Completely rewritten Connection Monitoring
Support for the Netgear/Sierra 340U with a modem firmware update
Selectable Network Status refresh speed
Simple Failover System for 4meg routers
More SIM information in Network Status
Bootstrap theme is available for a different GUI look
GoldenOrb is based on the Chaos Calmer release of OpenWRT for most of the supported routers but certain models don't work correctly with this release so some images are based on the later Trunk.
The images from Trunk do not have the MJPG-Streamer web cam package in them as this is broken in that release. This is the only difference between the releases.
| | | |
| --- | --- | --- |
| Router Model | Version | |
| | | OpenWRT Chaos Calmer |
| TP-Link MR10U | V1 | |
| TP-Link MR11U | V1 | |
| TP-Link MR11U | V2 | |
| TP-Link MR12U | V21 | |
| TP-Link MR13U | V1 | |
| TP-Link MR3020 | V1 | |
| TP-Link MR3040 | V1 | |
| TP-Link MR3040 | V2 | |
| TP-Link MR3220 | V1 | |
| TP-Link MR3220 | V2 | |
| TP-Link MR3420 | V1 | |
| TP-Link MR3420 | V2 | |
| TP-Link WR703N | V1 | |
| TP-Link WR720N | V3 | |
| A5-V11 | | |
| | | |
| Slboat WR703N 8 meg | V1 | |
| Slboat WR703N 16 meg | V1 | |
| TP-Link WR720N 8 meg | V3 | |
| TP-Link WR720N 16 meg | V3 | |
| TP-Link MR3420 8 meg | V2 | |
| | | |
| TP-Link WR710N | V1 | |
| TP-Link WR842N/ND | V1 | |
| TP-Link WR842N/ND | V2 | |
| TP-Link WR1043ND | V1 | |
| TP-Link WR1043ND | V2 | |
| TP-Link WR1043ND | V3 | |
| TP-Link WR2543N/ND | V1 | |
| TP-Link WDR3500 | V1 | |
| TP-Link WDR3600 | V1 | |
| TP-Link WDR4300 | V1 | |
| TP-Link WDR4310 | V1 | |
| TP-Link Archer C5 | V1 | |
| TP-Link Archer C7 | V1 | |
| TP-Link Archer C7 | V2 | |
| TP-Link WDR4900 | V1 | |
| | | |
| Mercury MW4530R | V1 | |
| | | |
| WD MyNet N600 | V1 | |
| WD MyNet N750 | V1 | |
| | | |
| Dlink DIR505 | A1/A2 | |
| Dlink DIR825 | C1 | |
| Dlink DIR835 | A1 | |
| Dlink DGL-5500 | A1 | |
| | | |
| Netgear WNDR3700 | V1 | |
| Netgear WNDR3700 w/Open Connect Server | V1 | |
| Netgear WNDR3700 | V4 | |
| Netgear WNDR3700 | V2 | |
| Netgear WNDR3800 | V1 | |
| Netgear WNDRMAC | V1 | |
| Netgear WNDRMAC | V2 | |
| Netgear WNDR4300 | V1 | |
| | | |
| GL.iNet 6408 | V1 | |
| Gl.iNet 6416 | V1 | |
| Gl.iNet AR150 | V1 | |
| Gl.iNet AR300 | V1 | |
| Gl.iNet Domino Pi | V1 | |
| | | |
| Xiaomi Mini | V1 | |
| Nexx WT3020 | F,H,AD | |
| Ubiquiti AirRouter/AirRouterHP | V1 | |
| Pirelli Alice Gate | V1 | |
| Hame MPR-A2 | V1 | |
| | | |
| Banana Pi | | |
| Banana Pro | | |
| Aria G25 | | |
| Alpha ASL-26555 | | |
| Comtrend AR5387un | | |
| x86 (Alix 6f) | | |
| | | |
| Asus RT-N56U | V1 | |
| Asus RT-N13U | V1 | |
| | | |
| | | OpenWRT Trunk |
| Huawei HG553 | V1 | |
| Huawei HG556a | A | |
| Huawei HG556a | B | |
| Huawei HG556a | C | |
| | | |
| Netgear WNR3500L | V1 | |
| Netgear WNDR3400 | V1 | |
| Netgear DGND3700 | V1 | |
| | | |
| Asus RT-N16 | V1 | |
| Asus RT-AC56U | V1 | |
| Asus RT-N66 | V1 | |
| | | |
| Linksys E3000 | V1 | |
| Linksys E4200 | V2 | |
| Linksys EA4500 | V1 | |
| Linksys WRT1200AC | V1 | |
| Linksys WRT1900AC | V1 | |
| Linksys WRT1900AC | V2 | |
| Linksys WRT1900ACS | V1/V2 | |
| | | |
| Raspberry Pi | | |
| Raspberry Pi 2 | | |
| | | |